Wall Storage Racks - Skateboard / Other
37 Products
Skateboard Wall Mount Australia, Skateboard Wall Rack, Skateboard Complete Rack, Skateboard Display, Skateboard Storage, Skateboard Mounts - best range in Australia!
Bags & Covers for Surfboards (30)

Bodyboard Accessories (27)

SUP Bags, Leashes & Bear (49)

Surfboard Fins - ALL (138)

Wall Storage Racks - ALL (106)

Wall Storage Racks - Skateboard / Other (37)

Wall Storage Racks - SUP (31)

Wall Storage Racks - Surfboard (59)

Wall Storage Racks - Surfboard, SUP & Skateboard (100)
clear all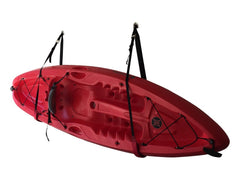 Kayak Wall Racks Kayak Wall Sling Australia Webbing Kayak Sling Wall Racks / SUP Sling Wall Racks (pair) Webbing Sling style Wall Storage for Kayaks, SUP Boards or Paddle Boards Australia Kayak, SUP or Paddle Board wall storage sling is padded for extra protection with 2" wide padding easy to install...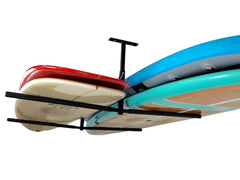 SUP Surfboard & Kayak Adjustable Multi Ceiling Rack - store your entire fleet from the ceiling! Is your collection of watercraft taking over your garage? The Hi-Port 2 Ceiling rack from Spire is your solution! Not only does it free up garage, boathouse or shed space by occupying the under utilised overhead...